Homicide Investigators of Texas, Inc.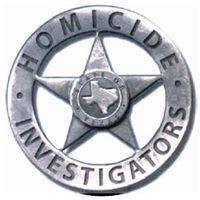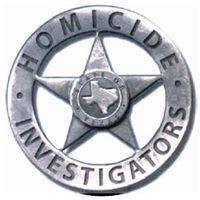 "In God we trust, all others are suspect!"

The Homicide Investigators of Texas is a Non-Profit organization composed of City, County, State and Federal Police Officers, as well as Forensic professionals and Prosecutors in and around the State of Texas actively involved in Homicide investigations. This association of professionals has been organized to work collectedly to bring murderers to Justice, as well as provide continuing education to those involved in the investigation and prosecution of the most severe crime against Humanity, that being the murder of another person.

Homicide Investigators of Texas Annual Conference

Every year in March the Homicide Investigators of Texas holds it annual conference in San Antonio, Texas at the beautiful Drury Inn on the Riverwalk.  The conference provides 24 hours of TCOLE credit for attendee's. 

This is the line up for March 20-23, 2017


Day 1:    Registration 8 a.m.- 12:30 p.m.



Opening ceremonies 1:00 p.m.



Lois Gibson, Forensic Artist



Murray Newman, Witness Identification



Day 2:    Social Media in an Investigation (Entire Day)



James Ward, Houston Police Department

Day 3:    Crossing the yellow line-Serial Killer (Entire Day)



Darcus Shorten, Houston Police Department


Day 4:    Jugging



Christian Dorton, Houston Police Department N.E. Tactical

Links to register for the upcoming conference.







Pay for the conference with Pay Pal

Pay Pal charges us a fee to transfer monies from their account to our bank account. If you should need a refund after submitting to Pal Pal, you will get your refund, minus a $10.00 dollar cancelation fee.

Homicide Investigators of Texas, Inc.

501(C 3) Non Profit Agency

P.O.Box 1857

Weatherford, Texas

76086