The Homicide Investigators of Texas is a Non-Profit organization composed of City, County, State and Federal Police Officers, as well as Forensic professionals and Prosecutors in and around the State of Texas actively involved in Homicide investigations. This association of professionals has been organized to work collectedly to bring murderers to Justice, as well as provide continuing education to those involved in the investigation and prosecution of the most severe crime against Humanity, that being the murder of another person.


































Homicide Investigators of Texas Annual Conference

H.I.T. News and Information

(click on Link)

H.I.T. Address

P.O. Box 1857

Weatherford, Texas

76086

Every year, the Homicide Investigators of Texas will provide two $500.00 dollar scholarships to children of current members of the Homicide Investigators of Texas.

The winners are announced during the conference.  The scholarships are provided by a generous donation from Cash America, get those applications in!

Members are now able to pay for Life  and Regular memberships through Pay Pal.

In addition members can pay their annual dues and conference fees.

When paying your fees please indicate your name, TCLEOSE PID number and your agency

Founder Leland Wood and the Executive Board would like to thank you for your continued support.

Be safe!

The Homicide Investigators of Texas is a non profit agency, if you need our Tax number for a donation
click here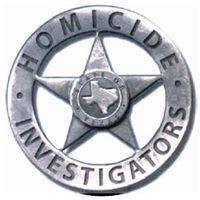 Pay Pal charges us a fee to transfer monies from their account to our bank account. If you should need a refund after submitting to Pal Pal, you will get your refund, minus a $ 10 dollar cancelation fee.

Thank you!!


The Homicide Investigators of Texas now has it's own Facebook page.

Thanks Dean for setting that up!

In addition to emails, we will post current happenings on the Facebook account!!!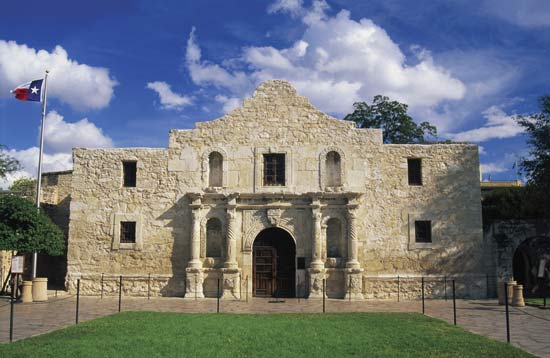 Dear friends,

I would like to thank you for letting me serve you in the upcoming two years.  Although I am retired this permits me to serve and fellowship with men and women who do the hardest and demanding job in Law Enforcement.   Having investigated and supervised Homicide Cops, I know what you and your family go through. Hosting a conference is not a perfect science some speakers meet expectations where others fail. Just be assured this board will do it's very best to provide you with quality instruction and quality locations that make the conference informative and fun. If you have a person who you think would be a good instructor, here is my personal email, ldandjoyce@gmail.com.  Feel free to contact me or our Secretary Troy Luecke with their information. The 2014 H.I.T Conference will be held on March 24th through March 27th and we will be back at the Drury Inn on the River Walk in San Antonio, Texas.  We have had our conference there previously and it has been a great venue.  You can help the Homicide Investigators of Texas out by spreading the word of our Association and directing them to our website, www.hitx.org. If you are not aware, we offer scholarships for our members, so if you have a child or family member who is in need of a scholarship, go to the website and began the application process.  Thank you from the entire board for your continued loyalty and I look forward to seeing you in San Antonio, when you bring the "Newbie" with you, please introduce them to me so that I can thank them personally. I will submit updates on the website as the year progresses.  Please be safe and God Bless all of you and your family for the work you do!

Respectfully,

Larry Davis, President Homicide Investigators of Texas.

                    Speakers for the 2014 HIT Conference.

This year will have instruction by Vincent J.M. Di Maio, who is board certified in Anatomical, clinical and forensic pathology.  Dr. Di Maio will focus on gunshot wound Investigation.  Dr. Di Maio was the Medical Examiner for Dallas County and then became the Chief Medical Examiner for Bexar County.  Dr. Di Maio was a Professor in the Department of Pathology at the University of the Texas Health Science Center in San Antonio, Texas.  Dr. Di Maio is also the Author of the following literature: Excited Delirium, Forensic Pathology, Gun Shot Wounds- Practical Aspects of Firearms Ballistics and Forensic Techniques, Handbook of Forensic Pathology.   Dr Di Maio testified for the Defense in the George Zimmerman Trial. 

Another topic for the 2014 conference will also focus on Crime Scene Investigation.  Lionel Ray Holliday Jr. from the Harris County Sheriff's Office will be the instructor for this course.  Lionel Holliday is recognized as an Expert in Latent Comparison and Crime Scene Reconstruction. Deputy Holliday will discuss current developments in forensics and the necessity of proper crime scene documentation collection and preservation.

Brian Harris will be one of the speakers in the 2014 conference.  Brian Harris is with the Houston Police Department and is a member of the Houston Police Department Homicide Unit.  He is an excellent speaker that promotes an interactive class discussion featuring cases and the strategic investigative decisions made in the cases.  His speaking abilities are the reason that the Homicide Investigators of Texas continue to ask him to speak at our conferences.

There will also be a block of instruction for the 2013 Legal Update.  This instructors will be Katherine McDaniel and Donna Logan from the Harris County District Attorney's Office.